Extending Autumn
November 22
Winter is approaching but that doesn't mean that all the glorious colors of fall are done just yet.  Take a look at these plants exhibiting excellent color that lasts late into the autumn season.
White Oak (Quercus alba) is the largest plant highlighted here.  Typically reaching a mature height and width between 50' and 80', this tree requires some room.  The reward is well worth it this time of year as it turns stunning shades of red.  It is excellent native tree that supports many species of insects and birds.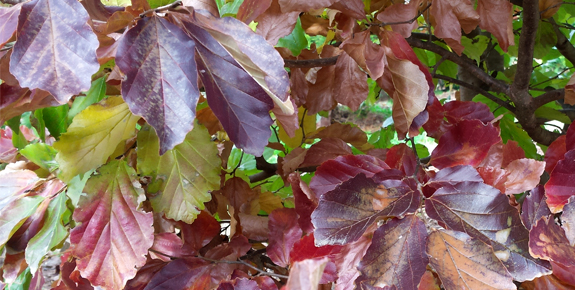 Persian Parrotia (Parrotia persica) is a medium sized tree, topping out between 20' and 40' high and 15' to 30' wide.  Its leaves slowly dance their way from yellow to orange and red before a grand finale of maroon in December.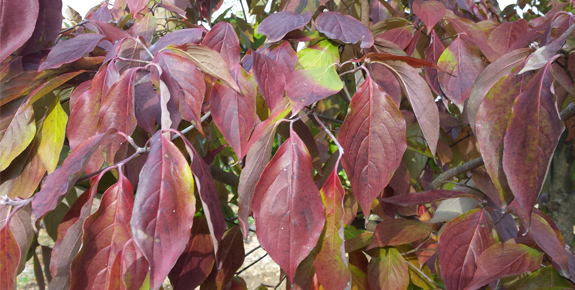 A small tree, the Kousa Dogwood (Cornus kousa) packs quite a punch.  In early fall, bright red drupes hang abundantly through its branches.  Not only does it support deep red and purple leaves for nearly 5 weeks, it showcases large white blooms in June and exfoliating bark through the winter.  Truly a plant for year-round interest!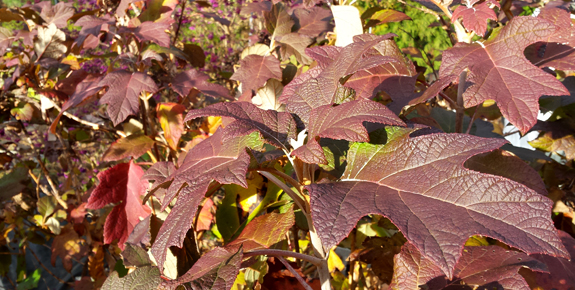 Tolerant of shade conditions, Oakleaf Hydrangea (Hydrangea quercifolia) continues to support interest in a woodland edge. The flower are long passed but the dried heads still remain and are wonderful additions to fall arrangements. Maroon leaves persist until winter officially comes to claim the season.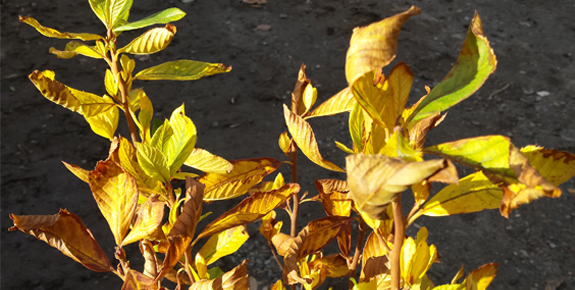 Ending with our smallest, but no less impressive, recommendation is Summersweet Clethra (Clethra alnifolia 'Hummingbird').  'Hummingbird' is a compact native variety reaching 4' high and 5' wide.  Though it's sweet flowers, for which its common name is derived, are a summer delight their leaves are autumn's gold.
Consider adding some (or all – we won't judge!) of these plants in your landscape and extend the brilliant colors of autumn!