Award Winning Exhibit!
March 02
Designers from all corners of the globe have created amazing displays this year at the International Philadelphia Flower Show.  It is easy to see why judges were mediating on award recipients for a majority of the day and I do not envy the difficult decisions they had to make.
Stoney Bank Nurseries is pleased to have received a Gold Medal, PHS Council Trophy, Men's Garden Club of Delaware Valley Award, and The Kate & Robert Bartlett Jr. Award!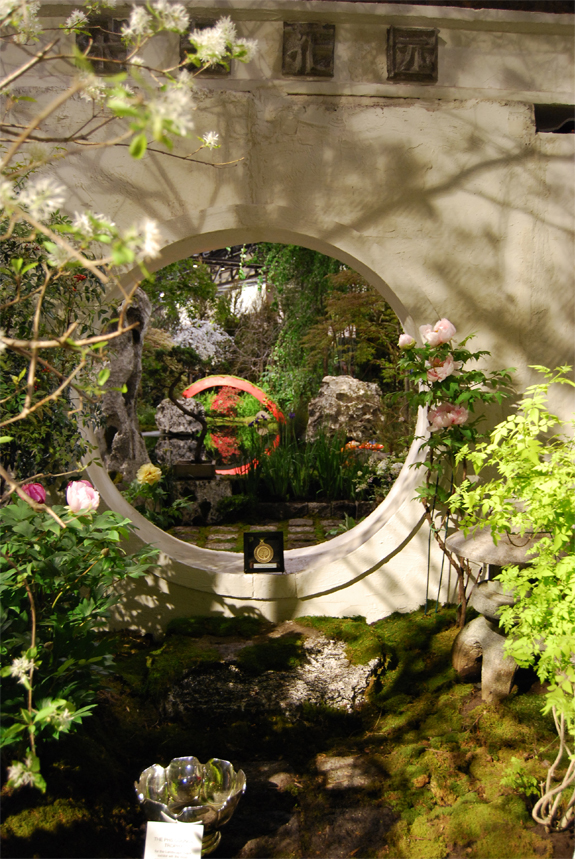 The International Philadelphia Flower Show will be open through Sunday, March 8, 2015 at the Philadelphia Convention Center.  Please stop by our exhibit to see our display in person and talk with our designers about our process and design methods.
Such an exhibit is possible with help from our designers, dedicated staff, and talented artistic partners that lend detailed and colorful components to our display.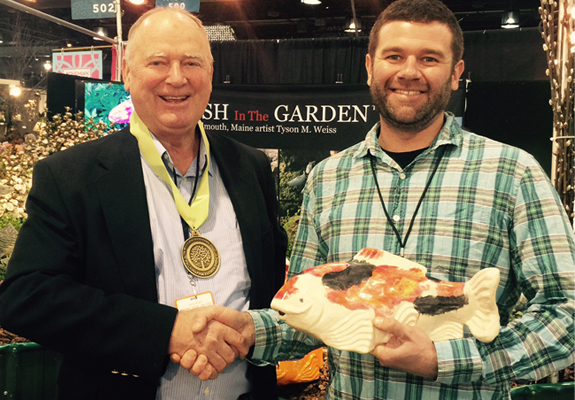 Jack Blandy, founder of Stoney Bank Nurseries, celebrates with Tyson Weiss, creator of the colorful ceramic koi that are nestled over our ponds and through our iris.  Collaboration with such artists make the flower show fun and has kept us coming back for 36 years!