Jack Blandy Honored with Distinguished Achievement Medal
November 12
Jack Blandy, founder of Stoney Bank Nurseries, has a new medal to add to his lifetime accomplishments.  He received the PHS Distinguished Achievement Medal, the highest award PHS bestows!
This Medal honors the 36 consecutive years Jack has been exhibiting at the Philadelphia Flower Show, his continued sharing of horticultural wisdom, and his lifetime commitment creating sensational landscapes in the Southeastern Pennsylvania region.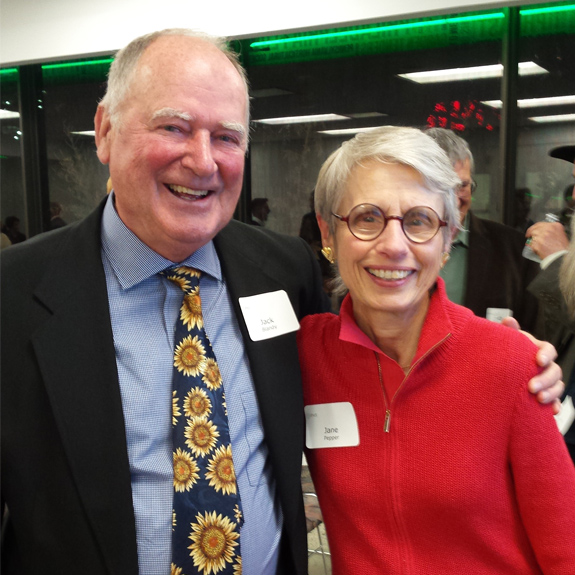 Jack Blandy celebrates here with longtime friend and client, Jane Pepper.