Festive Treat
December 07
Plants make the holiday season festive with their distinctive sights, smells, and taste!  Here is a delicious recipe we love that combines Rosemary with our native cranberry for a truly memorable festive treat!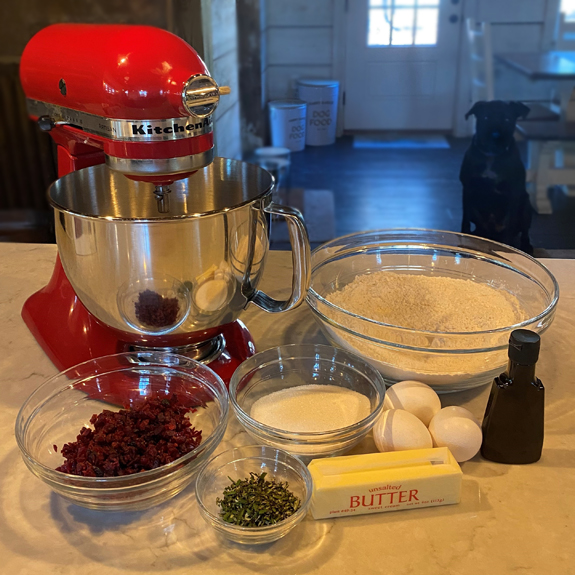 Rosemary Biscotti with Dried Cranberries
Ingredients:
3 ½ cups all-purpose flour
1 teaspoon baking powder
½ teaspoon salt
2 ½ tablespoon finely chopped fresh rosemary leaves
½ cup (1 stick) unsalted butter at room temperature
¾ cup sugar
3 eggs at room temperature
1 teaspoon vanilla extract
¾ cup dried cranberries
Preheat oven to 350°.  In a bowl, stir together the flour, baking powder, salt, and chopped rosemary.  Sed aside.  Using an electric mixer, beat the butter and sugar together until light and fluffy, about 4 minutes.  Add the eggs, one at a time, incorporating each egg fully before adding the next.  Add the vanilla and gently stir in the flour mixture until just combined. Stir in the cranberries.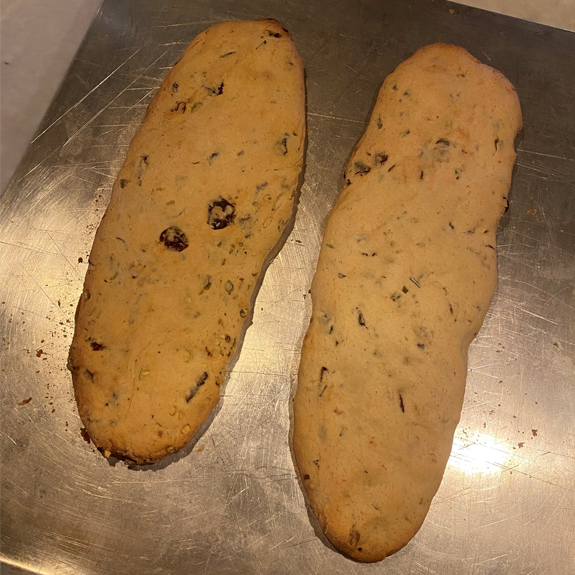 Gather the dough on a lightly floured surface.  Cut the dough in half, and in half again, and shape the four pieces into rectangle logs, approximately 8"L x 3"W x  ¾" H.  Bake on an ungreased cookie sheet for 30-35 minutes, just until the edges start to brown.
Let cool a few minutes on the baking sheet.  While still warm, cut each log into ½" wide slices on a diagonal. Place the slices back on the baking sheet, sliced side down, and bake for 7-8 minutes.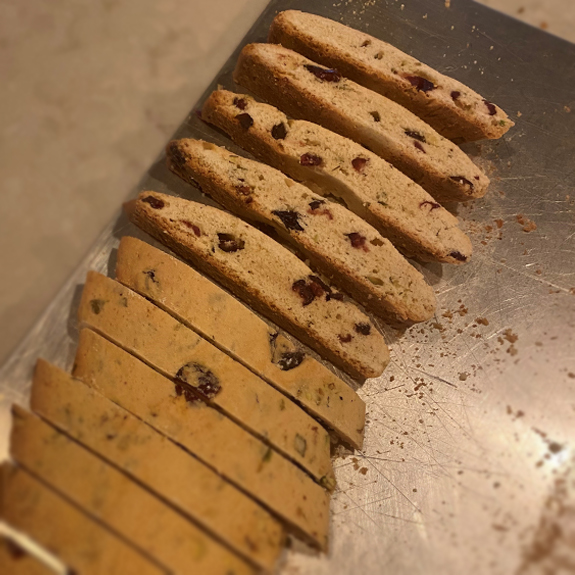 Remove baking sheet and flip each piece over to the other sliced side, and bake for an additional 7-8 minutes, until crisp. Let the biscotti cool for a few minutes on the baking sheet.
Serve when cooled at room temperature. Store in air-tight container up to 2 weeks (if any are left!).  They taste better the next day! Yield: 50-60 biscotti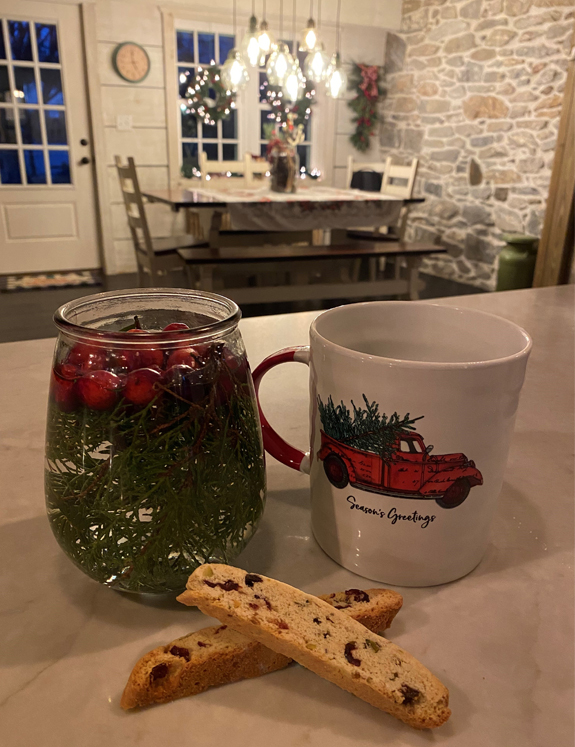 This recipe is versatile – try other variations, such as dried cherries or currants or add some crushed nuts like pistachios.